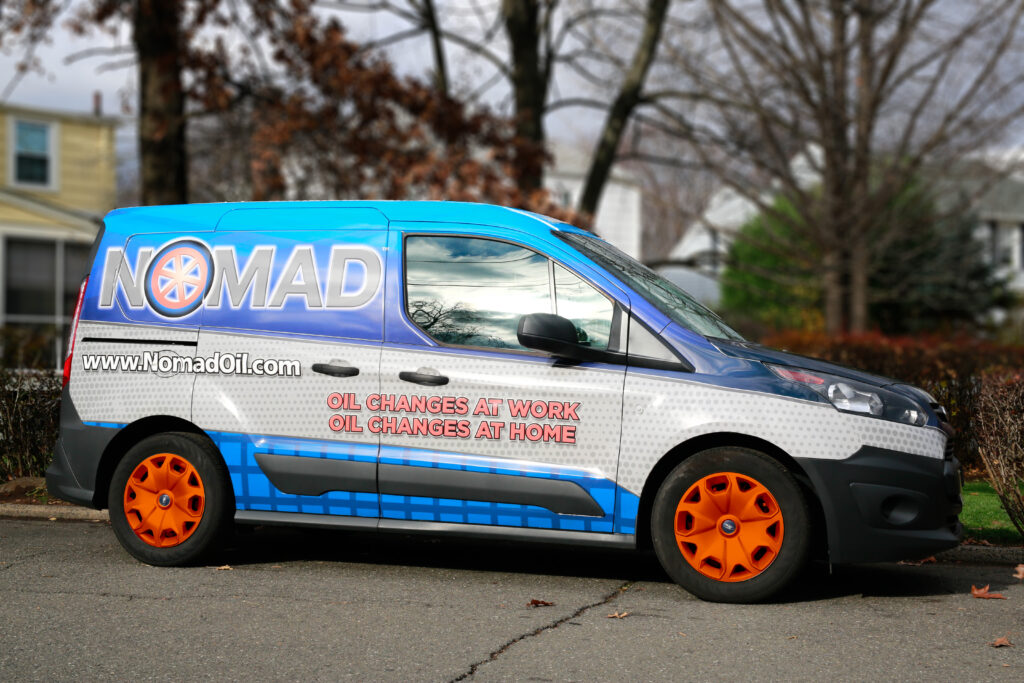 Nomad's specially-equipped fleet service van and online reservation system bring the inspection station to you — making it easier than ever to keep your fleet inspections current and your vehicles on the road.
Easy 3-Step Bookings Get Your Team Back to Work:
Contact Nomad at 833.NOMAD2U or Appointments@NomadOil.com to select a time slot and provide payment info if you are a new client.
Once your time slot is confirmed, use our online form [URL: https://nomadoil.com/state-inspection-appointment] to submit the required vehicle info to the state and confirm your booking.
At the scheduled time, our crew will arrive and complete your inspection. Each vehicle's inspection takes around 15 minutes. If your vehicle passes inspection, a new sticker will be applied. You will be provided with a printed Vehicle Inspection Report, and emailed an invoice / receipt following your inspection. If your vehicle fails inspection, your VIR will reflect the reason and your Nomad technician can advise you how to remedy the issue to prepare your vehicle to pass inspection.
Your on-location inspection appointment is a great time to complete other routine Nomad services as well, such as oil changes, tire rotations, or brake services – ask about bundling services when you schedule your inspection appointment.